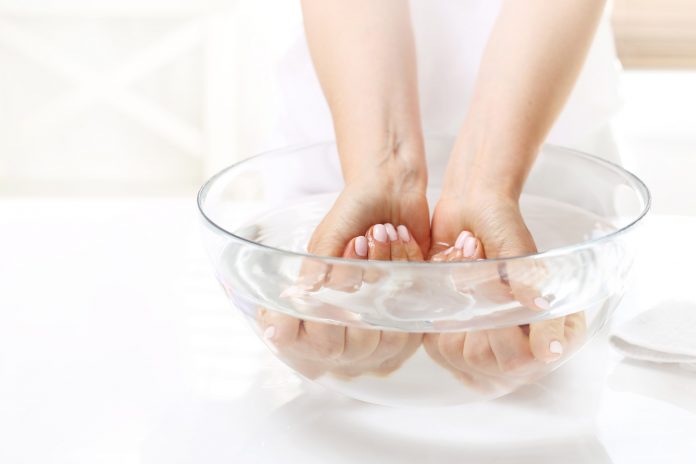 Washing your hands is essential as it keeps you protected from many diseases and illnesses, a good example being the current Covid-19 virus.
Many people often forget to wash their hands or assume that as long as their hands don't look dirty, they are okay. But they forget that germs are unseen and everywhere.
To protect yourself and those you care about, you can install a wash your hands sign in your home or business bathroom to act as a clever and funny reminder. Below are some signs that will not only serve this purpose but also complement your décor.
Hand Washing Sign Ideas & Looks
1. Simple Wash Your Hands Sign
This simple sign will remind your visitors to wash their hands. You can hang it on your bathroom wall or put it on a shelf for all to see.
2. Elegant Wash Your hands for 20 Seconds Sign
This sign is for people who don't take washing hands seriously. We can never overemphasize the importance of washing hands with soap. Germs are everywhere. Your bathroom needs one of these and your family will thank you.
3. Wash Your Hands but Don't Forget the Mask Metal Sign
What better way to be reminded of how to take care of yourself during the pandemic? For your business or for your home, stick this on the window like a cling to help save lives.
4. Unique Picture of a Cat Washing Hands
A weird picture is worth a thousand words. This cool picture says it all and apart from that, for all the cat lovers, it will look cute on your bathroom wall and give it a unique look, like DIY banner.
5. Wash Your hands because it's Really Gross not to loo sign
With a hip sign like this, you really have no option but to wash your hands. It's the picture that makes the sign more beautiful and adds color to your bathroom
6. Stop, Did You Wash Your Hands Sign
It's in the stupid simplicity of the sign and the colors that bring life to the sign. When you come across this question, it is impossible to ignore it. This will look so good on the wall of your bathroom
7. Wash Em Real Good Clever Sign
This is a cool reminder for all the cool people. You need to wash your hands. If you are a chill person you can go for this one. Hang it up on the wall of your bathroom. Who said you can't extend your coolness to your bathroom?
8. Vintage Wash Your Hands Wooden Sign
Wood art is always simple but beautiful. You can use this particular sign for your farmhouse, hotel or your home. If you want to decorate your bathroom or restroom, you can go for this wood sign.
9. DIY Cute Wash Your Hands Sign
For all the art lovers this is for you. This is a beautiful, decorative sign that will go look so good in your bathroom. What's even more exciting is that you can make it by yourself, it's easy
10. Wooden Sign Wash Your Hands
Wooden signs always bring out the best in a place. This wooden sign will definitely look good in your bathroom and will be a great reminder for people to wash their hands.
11. Wash Your Hands With Soap
This one will give an artistic vibe to your bathroom. It's not enough to just wash your hands but one ought to wash them with soap. Water alone is not enough to kill germs but the chemicals in soap will. This sign is convincing enough to make people wash their hands
12. Black Sink Drawing Sign
This sign is simple yet speaks volumes. Stick this next to your sink outside your restroom. You can use this at your business or home.
13. Employees Must Wash Hands Sign
For your business, you need a sign to remind your employees that even they are not exempted and they need to wash their hands regularly.
14. Cool Wash Your Hands Peeps
Just a fun, elegant reminder for you and your family to wash your hands. You can also gift a loved one with this cute sign. Place it in your kitchen, bathroom or restroom.
15. Toilet Trivia Sign
With a sign like this giving you all the details, you are compelled to wash your hands. Just the mere thought that the previous person touched the toilet, light switch, faucet, body parts and doorknob: you cannot afford to get out of the washroom without washing your hands.
16. Bar Bathroom Crab Reminder
This cute crab will always remind you, your family, and your visitors to wash your hands. This sign is what your bathroom needs to brighten the place.
17. Don't be a Prick Sign
Why not do what the sign says? For all the art lovers, you will love this for your bathroom or restroom. This sign has a picture of a cactus in a wooden frame.
18. Old Fashioned Octopus Drawing
This one is also for art lovers. It's simple yet beautiful. Place this in your bathroom and it will add color to the room.
19. A Hilarious Dori Reminder
For all the animation lovers, especially those with kids, this cute sign will draw attention. Your kids will finally find a reason to wash their hands without you reminding them all the time.
20. Wash Your Hands Instruction
With this, your kids will not find an excuse as to why they didn't wash their hands. This is a step-to-step instruction sign on how people should wash their hands, from turning on the faucet, putting your hands under the faucet, using soap, turning off the faucet, and lastly drying the hands. It's a handy printable, as well!
These fun bathroom signs are a bit of a departure from discussing traditional trade banner advertising, but they're still within our signage purview, so we think it's a nice complement to our usual work!