For event images: Eventbrite recommends using at least a 2160 x 1080px (2:1 ratio—twice as wide as tall) image that's no bigger than 10MB.
If your picture is twice as tall as it is wide, you should incorporate it into the Event Description instead (Source)
For Organizer profile images, Eventbrite suggests a 1:1 ratio for square images, like 400×400 (Source)
How to Choose The Best Eventbrite Image Sizes
When you're creating an event on Eventbrite, it's important to choose the right image sizes. If your images are too small or too large, they may not look good when people view them on their phones or computers.
In this blog post, we will discuss the best image sizes for Eventbrite events and give you some tips on how to choose the right ones!
The importance of imagery with Eventbrite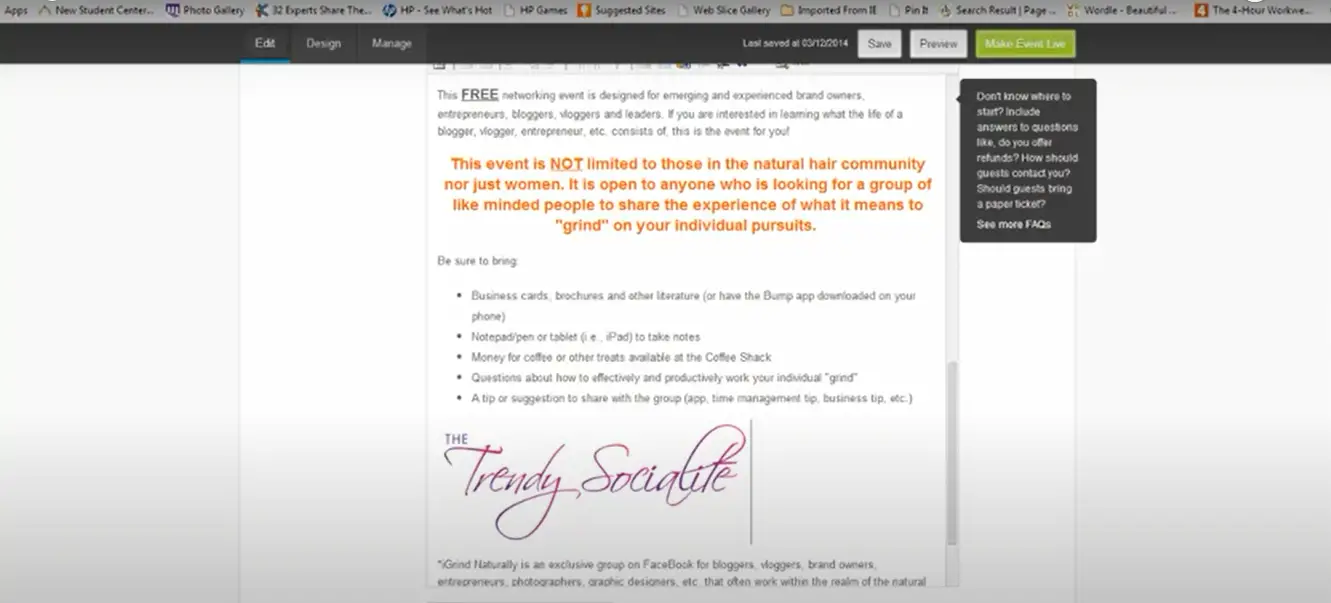 The importance of adding an event image is often underestimated. However, a good image can make a big difference in how successful your event is.
The event image appears everywhere on Eventbrite- it's the only picture that is seen on on Eventbrite's homepage, mobile app, search directory, and other promotional tools.
Event Image Design Tips
When choosing an event image, make sure that it is high quality and in focus.
The best images are simple and showcase the event's location, atmosphere, or attendees.
If your image is twice as tall as it is wide, incorporate it into the Event Description instead.
For Organizer profile images, Eventbrite recommends a square image in the ratio of 400×400.
Colors are important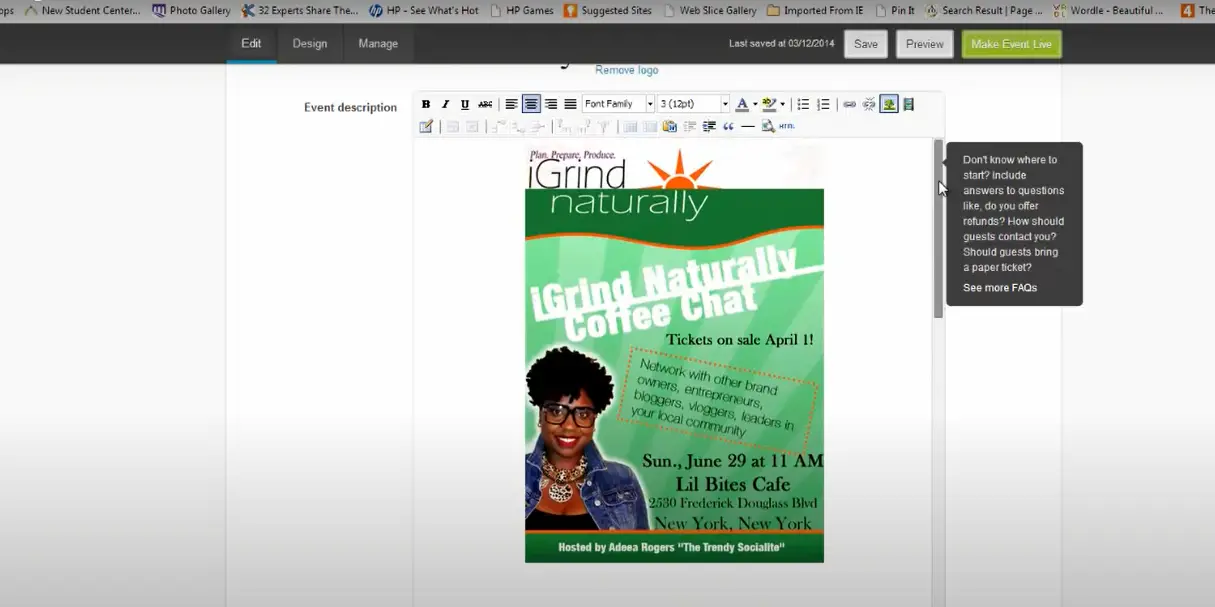 When choosing an Eventbrite image, it's important to consider the colors that are used in the picture. Certain colors can help set the tone for your event and attract potential attendees.
If you're hosting a music festival, use bright and colorful images to capture the excitement of the event.
For a more professional event, use black and white images or sepia tones to create a more sophisticated look.
Remember to use the Eventbrite color palette as a guide when choosing colors for your event image.Fonts on images are also tricky, Eventbrite recommends staying away from them
How images help market your events on Eventbrite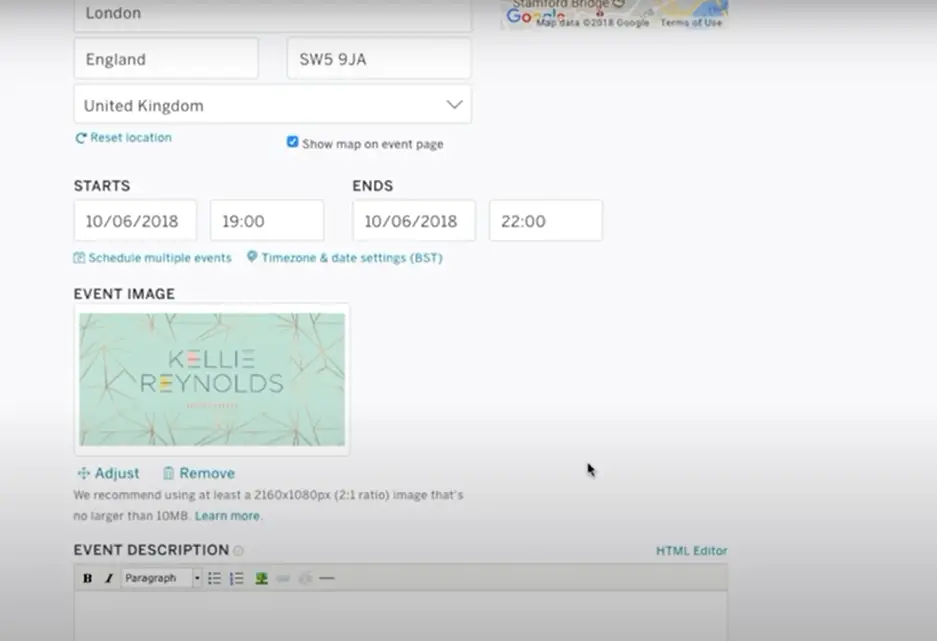 Good event images can help you market your events more effectively on Eventbrite. When people are browsing for events, they will be more likely to click on an event that has a good image associated with it.
In addition, Eventbrite's search directory and other promotional tools often use the event image as the main visual for an event. This means that your image will be the first thing people see when they are looking for events on Eventbrite.
Make sure that your event image is high quality and in focus so that it looks good on all devices!
What are the best types of images you can use to market events?
When you are choosing images to market your Eventbrite event, there are a few things to keep in mind.
Event photos: Eventbrite recommends using at least a high-quality photo of the event. This could be a picture of the venue, the atmosphere, or the attendees.
Location photos: If your event is taking place in a specific location, it can be helpful to use a photo of that location as the event image. This will help people visualize where the event is taking place.
Attendee photos: Eventbrite also recommends using photos of attendees in order to give potential attendees a sense of who will be at the event.
Logo: If you have a logo that represents your event, you can use it as the event image. This will help people remember your event when they see it in promotional materials.
Sponsor logos: If you have any sponsors for your event, you can include their logo in the event image. This will help promote your sponsors and increase their visibility.
Where can I create these images online?
There are a number of online tools that you can use to create high-quality event images.
Summing Up
Eventbrite is a great way to promote your events and choosing the right image sizes is important! Make sure to use high-quality images that are in focus so that your event looks good on all devices. In this blog post, we have discussed the best image sizes for Eventbrite events and given you some tips on how to choose the